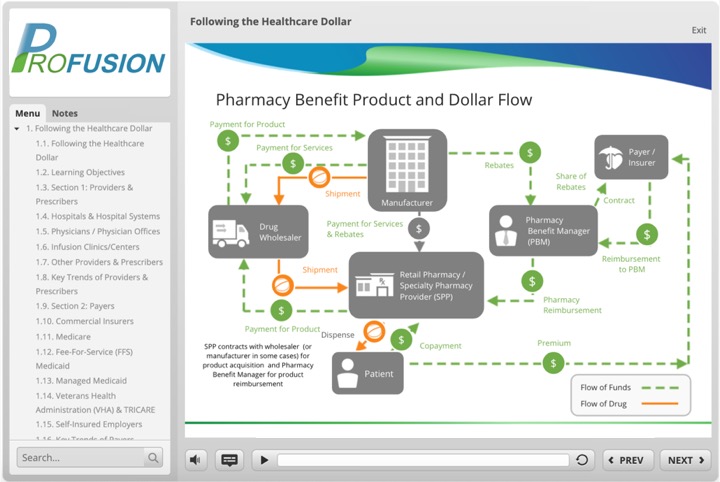 Training in Managed Care with Learning on Demand
ProFusion utilizes the latest rapid eLearning platforms to deliver learning on demand content with rich interactive experiences that engage the learner. These multimedia modules can be placed on your server or our web hosting services, allowing the learner to access learning modules on demand. Testing is compatible with most Learning Management System (LMS) servers.
SCORM
AICC
Acrobat Connect Pro
Custom Website Reporting
Visit our portfolio page for a sample of training topics available in this format.
Our training topics are completely customizable! For more information, Contact Us